Not only does crossing the bridge into Brooklyn afford you magnificent views of Manhattan but there is an event in Downtown Brooklyn every Saturday and Sunday that fans of vintage curiosities will adore. If you visit in the winter Brooklyn Flea is held at One Hanson Place, formerly the home of The Williamsburgh Savings Bank. The setting is as superb as the stock with vintage clothes, handmade jewelry, and retro prints spread out amongst marble pillars under a golden ceiling.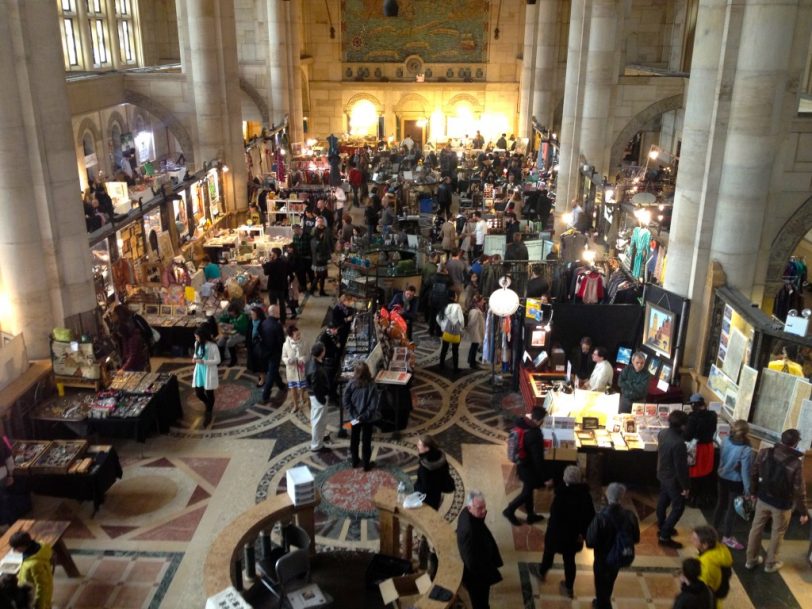 The flea market makes use of all areas of the bank so it can feel like exploring a vintage rabbit warren as you wander through the different sections. Downstairs in the basement, they have even made use of the old bank vault, more stalls are found behind the giant steel doors which used to protect the money.
The goods on sale range from genuine vintage to vintage-inspired jewelry, clothes, crafts, and homeware. You can also find food items like Brooklyn made chocolate, coffee, mac and cheese, and some very large donuts.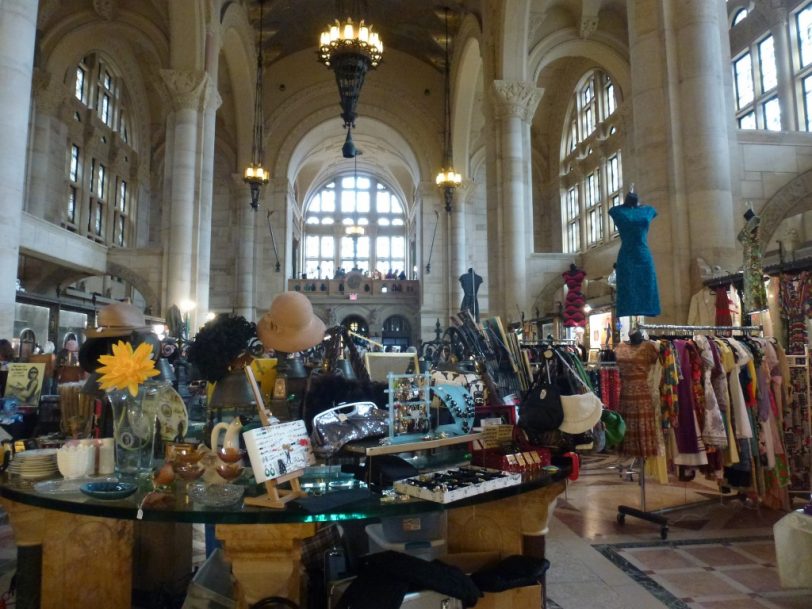 I found prices to be very reasonable, most stalls charged in dollars what you would pay in £'s in London, so the exchange rate works in favor of the Brits for once. Some stallholders even accept credit cards and there is a cash point in the lobby if you are tempted to exceed the cash budget you came with.
Dining
If you are able to resist the food stalls at the Flea, you must make time to visit a Brooklyn institution just around the corner. Junior's have a couple of diners throughout New York but the one in Brooklyn is the original. Famed for making the cities best cheesecake (they call it 'The World's Most Fabulous Cheesecake'), we had to try it for ourselves and wholeheartedly agree with its fabulosity. The portions here are MASSIVE so maybe share a slice instead, or order a cake from the bakery counter to bring home with you.
Getting There
Brooklyn Flea is directly across the street from the Atlantic Avenue subway station. Taxis from Midtown Manhattan cost approx $30. See map before for exact location.
For more information on the Brooklyn Flea including the summer, locations visit www.brooklynflea.com.