Shopping Guide to Upper East Side New York
I'm a resident Upper-East-Sider in Manhattan and every time I say it out loud, or as the case here, in a guest post, all I can think of is how lucky I am to reside in New York. The Upper East Side has some of the best shopping in the world and although it is probably one of the biggest blessings to live alongside some of the best shops in the world (especially after growing up in the midwest where the Gap was the height of fashion), it is also a curse. Every day I have to gather the strength to pass by fabulous stores and have the willpower to keep on walking.
While the Upper East Side isn't famous for its alternative or vintage shops like the Lower East Side, there are many unique boutiques that carry edgy and trendy clothes that aren't as mainstream as the big department stores. New York has its staples like Saks Fifth Avenue, Bloomingdales, and Barney's, which are worth a visit if you've never been, but these days so much of their merchandise can be found at their other locations in other cities.
Upper East Side Boutiques
The Upper East Side is home to some of the most exclusive boutiques in New York City. Whether you're looking for designer threads or luxury items, the UES has something for everyone. Pesca Boutique and Otte NY are two favorites among fashionistas, while Henri Bendel and Blue Tree cater to those looking for high-end jewelry and accessories.
Pesca Boutique offers a mix of modern styles with vintage finds that make shopping here an adventure every time. From classic clothing to avant-garde trends, they have something to fit every taste and budget. Otte NY is also known as a go-to spot for statement pieces that are sure to turn heads.
New York has so many smaller stores that carry things you can't find in chain stores nationwide and this is the reason you're in New York. So without further ado, here are some of my favorite shops where you can find some real gems to take home with you.
Pesca Boutique
This tiny shop packs a lot of punch! It might be a bit crowded but there is an enormous array of the best designer swimwear in the city here. The women here are also extremely helpful and can find a flattering swimsuit for every body type!
Pesca Boutique
244 E 60th St, New York, NY 10022
(212) 980-1901
www.pescaboutique.com
Otte NY
This chic shop features the hottest labels as well as newbie designers. Everything is wearable and nearly every item is a sensible investment piece that won't go out of style anytime soon. Staffers are unusually friendly and down to earth for an upscale boutique, which I love. Prepare to spend a pretty penny–timeless classics don't come cheap.
Otte NY
1232 3rd Avenue New York, NY 10021
(212) 744-4002
and 1281 Madison Avenue
(212) 289- 2644
www.otteny.com
Henri Bendel
This accessory mecca is a landmark for ladies who lunch who are looking for attention-getting items. The beauty department here carries classic brands like Chanel along with new and innovative companies like Perfekt. We highly recommend picking up Bendel's iconic striped makeup bags as well as a few pieces of jewelry so you can head home with some extra flair! Do take note: they no longer carry clothing–just beauty and accessories.
Henri Bendel
712 Fifth Avenue
1-800-HBENDEL
www.henribendel.com
Blue Tree
This store is sure to have a special gift for anyone on your list. It's like the Upper East Side version of a general store–eye-catching jewelry, unique clothing, and adorably quirky home goods. What makes it so special is that it's all chosen according to actress, Phoebe Cates Kline's impeccable taste. Blue Tree is way up on the Upper East Side, all the way in Carnegie Hill to be exact, but it's worth the trip if just for the celebrity sighting alone.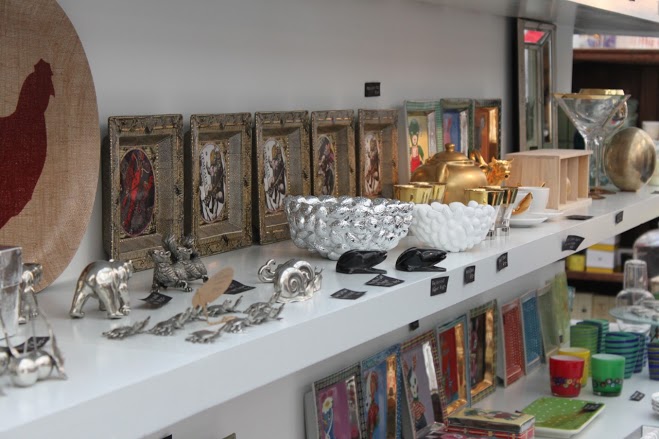 Blue Tree
1283 Madison Ave, New York, NY 10128
(212) 369-2583
www.bluetreenyc.com
Two Little Red Hens
After you've shopped to your heart's content, you simply must make a stop at this charming and upscale bakery. This tiny, old-fashioned gem supplies its high-quality cakes and pies for some of the city's classiest establishments in New York like Dean & DeLuca! Everything is beautifully decorated–almost too good to eat–but it tastes as good as it looks, so you gotta splurge!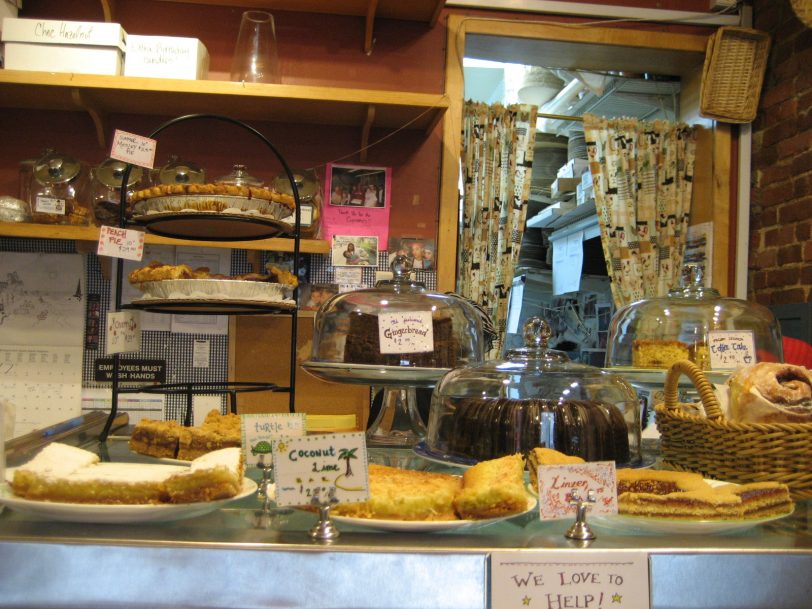 Two Little Red Hens
1652 2nd Ave New York, NY 10028
(212) 452-0476
www.twolittleredhens.com
Final Word
The Upper East Side is a haven for shoppers looking for unique and upscale boutiques. From clothing stores to interior designers, there is something for everyone. It's easy to get lost in the beauty of this area, so take some time to explore the many shops that call the Upper East Side home. Whether you are looking for something special or just want to browse through designer collections, you'll be sure to find something that fits your individual style. Shop local and support these independent businesses with your patronage.