The Beacon Theatre was erected in 1929 in the contemporary Art Deco style. The Beacon is a rock hall and an intimate venue for outstanding performances, award ceremonies, meetings, and special events. It was recognized as a landmark building by the New York City Landmarks Preservation Committee.
With its beautiful decor and flawless acoustics, Beacon Theatre is the ideal place to watch your favorite band perform. This historic New York City entertainment landmark has played host to a broad range of acts over the years from Eddie Vedder to the Dalai Lama. Click to book your show tickets.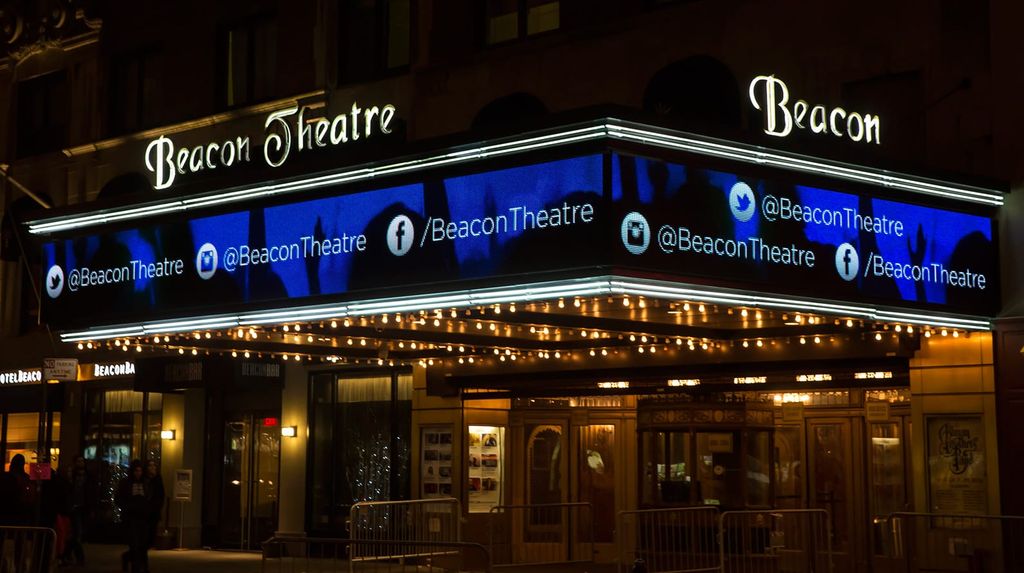 1920s Movie Palace Turned Rock Music Venue
The Beacon Theatre with its sweeping lobby and grand Art Deco design dates back to the roaring twenties. It originally was opened as a movie palace in 1929 and impressed with its beautiful architecture and rich decorative details including ornate murals and dramatic pillars. The theatre entertained New Yorkers with talking pictures and vaudeville acts popular at the time. It continued to operate as a movie theatre showing first-run flicks until the early 1970s.
New owners in the mid-1970s transformed the Beacon into a live music concert hall. The small venue was elegant and felt just like a Broadway theatre with its three tiers of seating, unobstructed sight lines, and stunning restored architecture. More intimate than Radio City Music Hall but larger than a nightclub, fans loved the close proximity to their favorite acts. The Beacon Theatre quickly became one of the hottest places in New York City to see a concert.
Headliners Take the Stage
Beacon Theatre has seen many legendary performers over the years including the Rolling Stones and the King of Pop Michael Jackson. Other rock legends such as Queen and the Grateful Dead have rocked the historic stage of the Beacon as well as the Pretenders, Pearl Jam's Eddie Vedder, and Radiohead. Beacon Theatre is the performance venue of choice for the Allman Brothers, who each spring perform what is referred to as their 'Beacon Run.'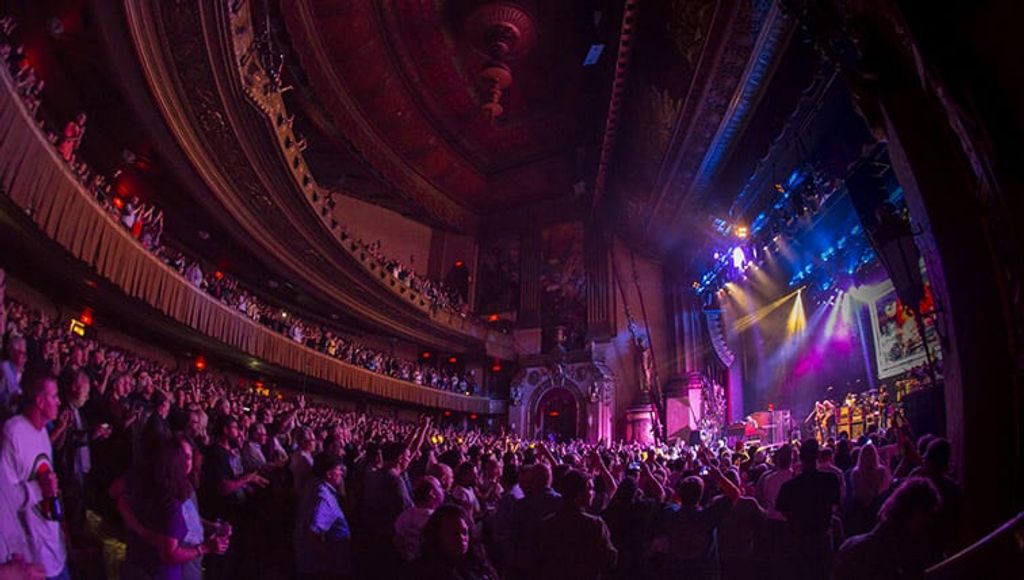 In addition to musical performers, the Beacon has also seen many notable figures grace its stages such as President Bill Clinton and the Dalai Lama. The superior acoustics of the Beacon also lends itself well to operatic performances such as 'Madame Butterfly' and events like political debates and award shows.
An Intimate Setting
This New York City live music venue today hosts a busy calendar of concerts and events. Operated by Madison Square Garden, the Beacon Theatre is known for its superior sound system and is considered to be a great theatre to enjoy a concert. With its capacity of approximately 2,700 guests, it is a popular venue for those seeking an intimate concert experience.
Visiting Beacon Theatre
Beacon Theatre is located at 2124 Broadway at 74th Street in Manhattan's Upper West Side. The Beacon Hotel is located right next door to the theatre.
Address: 2124 Broadway, New York, NY, 10023
Click here to visit the Beacon Theatre website.